Nasal spray cuts COVID-19 growth, study shows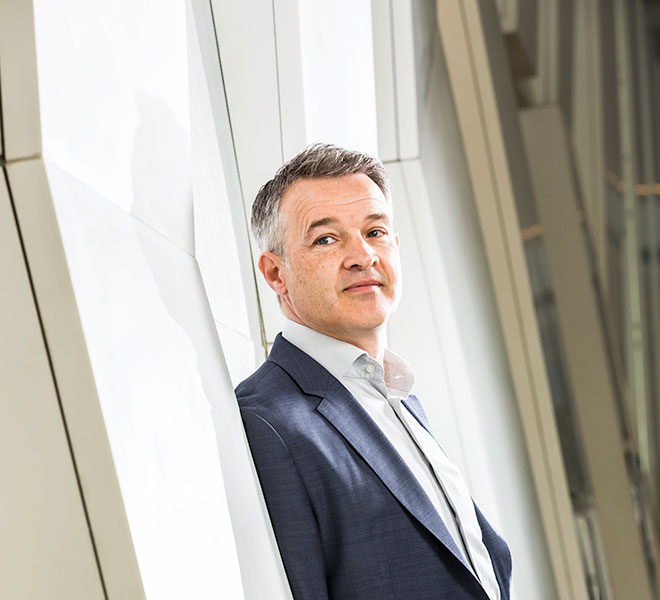 September 28, 2020
It is unclear yet the length of protection a vaccine will provide. If it only lasted a few months the nasal spray would add another level of protection.
A novel nasal treatment developed to boost the human immune system to fight common colds and flu has proved successful in reducing COVID-19 viral growth in a recent animal study.
This is a significant development as the world races to find a solution to halt COVID-19 transmission and infection.
The spray product, dubbed INNA-051, is being developed by Australian biotech Ena Respiratory.
Ena Respiratory managing director Christophe Demaison says phase-one human trials with the nasal spray could take place in about four months in Australia.
In a gold-standard study on ferrets, it reduced virus levels by up to 96 per cent in the animals' noses and throats. The study was led by British government agency Public Health England.
By boosting the immune response before infection, the spray dramatically reduced the virus' ability to infect the animals and replicate, the PHE study showed.
Scientists believe humans may have a similar response to the nasal spray, which can be used as a stand-alone antiviral therapy, and is complementary to any vaccine.
Ena Respiratory managing director Christophe Demaison told The Australian Financial Review it was a very exciting find given not many drugs tested have proved to have an impact on the virus.
"Outside the vaccines – this is one of the few drugs where we can show effect not just on the virus but the virus in the nose of the animals," Dr Demaison said.
Aiming for 2022
Dr Demaison said if humans respond in a similar way, the benefits are two-fold: individuals exposed to the virus would most likely rapidly eliminate it, which will help protect vulnerable populations such as the elderly; and the fast response means infected individuals are unlikely to pass it on, helping swiftly halt community transmission.
Ena Respiratory is a wholly owned subsidiary of Ena Therapeutics, based in Melbourne. The company has secured Series A investment of $11.7 million from the Brandon-Capital-managed Medical Research Commercialisation Fund and Uniseed.
Other supporters in the raise include the federal government and superannuation funds – AustralianSuper, HESTA, Hostplus, Statewide Super – and biotech giant CSL.
Chris Smith, Ena Respiratory director and Brandon Capital senior investment manager, said Ena Respiratory is seeking to raise another $30 million to fund the COVID-19 trials in humans and for global distribution.
If all goes well, human phase-one trials will be conducted in Australia in about four months.
Dr Chris Smith, senior investment manager at Brandon Capital, is hoping to raise another $30 million for human clinical trials
"We really want to push this out extraordinarily quickly, for the obvious pandemic reasons, so we can have this to patients by 2022," Dr Smith said.
Dr Demaison added it would be easy to scale up manufacturing, given INNA-051 is a synthetic small molecule being produced in the US in small batches for clinical trial use.
"We are looking at quite a few other countries for the scale-up … including in Australia potentially," he said.
Dr Smith added the product is also perfect for use in presymptomatic or asymptomatic people, who are unaware they are infectious. Other favourable points include no potential for development of viral resistance and suitability for stockpiling for future pandemics.
The product has been in development since 2014, with scientists seeking to make a broad antiviral for respiratory diseases.
Dr Smith noted it was no accident the result was a self-administered, easy-to-use nasal spray, taken once or twice a week, with the treatment taking almost immediate effect.
"We are leaning on years and years of good research and development to get us to this point," he said.
Dr Smith said while vaccinations are often the most attractive approach in combating respiratory virus epidemics, this often comes with challenges. Vaccines trigger a specific response in the adaptive immune system, which might not be effective against future mutations of a virus.
Uniseed chief executive Peter Devine added the study results underline the value of facilitating early-stage commercialisation of research, which can go on to create a global impact.
The authors of the study include scientists from Public Health England, Ena Respiratory, and local research organisations, the Hunter Medical Research Institute at Newcastle and the University of Melbourne.
Carrie LaFrenz
The Australian Financial Review
28 September, 2020