Biomedical Translation Bridge Program grants $1m to develop a drug treatment for obesity-related health conditions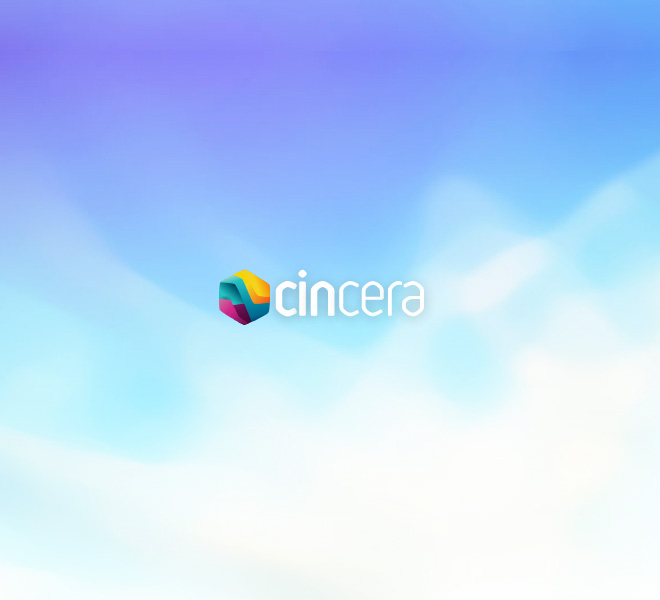 September 3, 2020
Federal Governments Medical Research Future Fund provides grant to biotech company, Cincera Therapeutics
Cincera Therapeutics Pty Ltd, a biotech company with operations in Adelaide and Melbourne, has been granted $1 million by the Biomedical Translation Bridge (BTB) Program. The funding will progress its research in developing a drug to treat severe and life-threatening obesity-related health conditions such as NASH, an advanced form of non-alcoholic fatty liver disease, which can lead to liver failure or cancer.
The company will use the BTB funds to enhance its development of a drug that effectively changes the balance between healthy fats and toxic fats stored around various organs in the body. This rebalancing of fats will promote beneficial effects that can potentially treat an array of serious life-threatening diseases.
A third of Australians are considered to be obese and at high risk of developing the kinds of severe metabolic disorders that Cincera's drugs will aim to treat. This includes NASH (non-alcoholic steatohepatitis), a disease that can lead to severe 'scarring' of the liver that reduces organ function leading to death in the absence of a liver transplant.
NASH is considered an emerging epidemic in Australia, due to increased rates of obesity.
Dr Michael Bettess, Executive Director at Cincera, says that early prevention by maintaining a healthy lifestyle is key to reducing the impact of metabolic disorders. However, Dr Bettess says that research into therapies that treat serious obesity-related disorders is critical as sometimes, drug-based treatments are the last and only option for people who need urgent therapy.
"While weight loss and healthy lifestyle are important to ease the stress that toxic fat accumulation can place on an organ, this isn't always sufficient to repair the damage the disease has already done – especially in the more severe cases" says Dr Bettess. "We're going a step further at Cincera, aiming to create a new drug that blocks the production of toxic or 'bad' fats and increases the level of 'good' or healthy fats in the body. Our research shows these good fats can promote disease modifying responses that may help treat the damage done to the organ."
There are many types of important fats or 'lipids' that support many different biological processes in the body. These bioactive lipids include the type of fats targeted by Cincera's drug, termed ceramides.
The main goal of Cincera's research is to create a drug that can increase the 'good' type of ceramide called dhCeramide, which has been shown to reduce disease progression and encourage the body to produce anti-inflammatory and anti-fibrotic (anti-scarring) responses to treat disease.
Cincera's therapy aims to do this by inhibiting a key enzyme called Des-1. Research has found inhibiting Des-1 boosts the levels of dhCeramide in the body and that this has profound and beneficial effects in various models of disease.
Cincera's co-founder and CEO, Associate Professor Bernard Flynn, says that the anti-fibrotic response elicited by the company's Des-1 inhibitor drug, means that there are applications beyond obesity-related health issues.
"The implications of this are enormous, as it means we can help the body mount a balanced immune and scarring response to disease," says Associate Professor Flynn. "Excessive inflammation and scarring (fibrosis) is the leading cause of organ failure and disease related death globally, so being able to utilise a drug in the body to control these processes is a hugely important research area."
Cincera's co-founder and CSO, Professor Stuart Pitson, says that while Cincera is presently researching the effect of lipid conversion for liver disease, the company's studies also show incredible potential for treating lipid-related diseases in other organs, such as the kidney, heart, lung and even skin.
"This new BTB funding will allow us to take our research to the next level, through further testing the concept and our compounds in various models of human disease. This is the first step towards our major objective of progressing into clinical testing with a once daily, orally administered drug candidate."
Cincera was founded in 2018 as a spinout from the and Monash Institute of Pharmaceutical Sciences (MIPS) in Melbourne and Centre for Cancer Biology (CCB) Adelaide with venture capital investment from the Medical Research Commercialisation Fund (MRCF).
The Biomedical Translation Bridge program is an initiative of the Medical Research Future Fund, providing up to $1 million in matching funding to develop new medical therapies, technologies, and medical devices. Cincera is among several organisations who received funding from the BTB programme this year.
Note to Editors:
For further information or to arrange an interview, please contact:
Caleb Hulme-Moir, Mana Communications, chm@manacommunications.com, +64 (0) 220 698 065
Tori Levy, Mana Communications, tl@manacommunications.com, +64 (0) 27 858 1884
About Cincera Therapeutics Pty Ltd
Cincera was founded in 2018 after receiving a $7m venture capital investment from the Medical Research Commercialisation Fund (MRCF). Established as a spin-out from the Monash Institute of Pharmaceutical Sciences (MIPS) at Monash University in Melbourne and the Centre for Cancer Biology (CCB) (through UniSA Ventures Pty Ltd, the commercialisation company of the University of South Australia and CALHN, the Central Adelaide Local Health Network Incorporated) in Adelaide, Cincera Therapeutics Pty Ltd (Cincera) is a biotechnology company developing novel drugs aiming to transform the treatment of inflammatory and fibrotic indications associated with metabolic diseases such as type 2 diabetes and other indications. For more information visit: www.cinceratx.com
About the Medical Research Commercialisation Fund (MRCF) and Brandon Capital Partners
Brandon Capital Partners is a venture capital firm that manages the Medical Research Commercialisation Fund (MRCF), Australia and New Zealand's largest life science investment fund. The MRCF is a unique collaboration between major Australian superannuation funds, the Australian and New Zealand governments, Australian state governments and more than 50 leading medical research institutes and research hospitals. The MRCF supports the development and commercialisation of early-stage biomedical discoveries originating from member research organisations, providing both capital and expertise to guide the successful development of new therapies. The MRCF has supported more than 45 start-up companies to date, most of which were founded by the MRCF. For more information about Brandon Capital Partners, visit brandoncapital.mrcfplatform.com
About the Biomedical Translation Bridge program
The Biomedical Translation Bridge program is an initiative of the Medical Research Future Fund, providing up to $1 million in matching funding to nurture the translation of new therapies, technologies and medical devices through to the proof of concept stage. The BTB program is operated by MTPConnect, in partnership with BioCurate (University of Melbourne and Monash University), UniQuest (University of Queensland through its drug discovery initiative QEDDI), the Medical Device Partnering Program (MDPP, led by Flinders University), and the Bridge and BridgeTech programs (Queensland University of Technology); all pre-eminent organisations engaged in the translation and commercialisation of health and medical research.