Innovative type two diabetes treatment scores $29m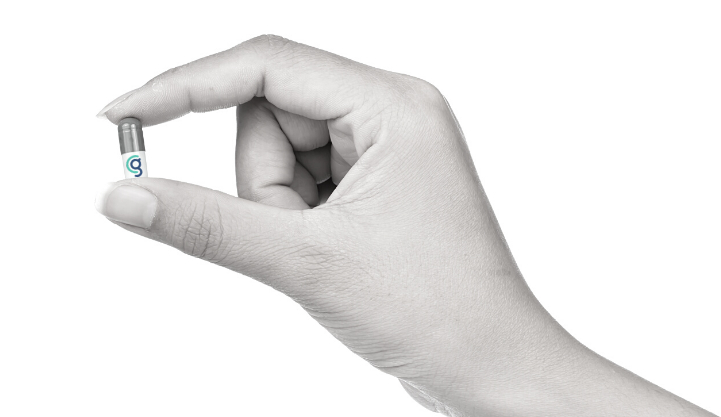 June 12, 2020
An early stage non-invasive treatment for type two diabetes is set to begin human trials in Adelaide in late 2020, thanks to a $29 million cash injection from Brandon Capital's Medical Research Commercialisation Fund and US fund Santé Ventures.
The treatment is being developed by US company Glyscend Therapeutics. It is the result of a collaboration between researchers from Johns Hopkins University Hospital in the US and local diabetes and metabolic experts Professor Michael Horowitz and Professor Chris Rayner, from the Centre of Research Excellence in Translating Nutritional Science to Good Health, based at the University of Adelaide and Royal Adelaide Hospital.
Speaking to The Australian Financial Review, Professor Rayner said the team had created an orally administered pill, which they believe mimics the effects of gastric bypass surgery in improving sugar control in patients with type two diabetes.
The treatment has already gone through preclinical trial animal testing, which he says has been promising so far.
"What the gut does with ingested nutrients is critical to the blood glucose profiles," he said. "The most effective treatment for type two diabetes is surgical – a gastric bypass – which bypasses the duodenum and is profoundly effective in treating this disease.
"The idea is that this treatment is a compound that coats the upper small intestine and remains adherent there, achieving in a non-invasive way the effects of a gastric bypass."
By having intestinal contents bypass the upper gut, the researchers believe they can induce a dramatic change in hormonal signalling, resulting in improved blood glucose control.
While Glyscend's treatment would require diabetes sufferers to take a pill daily, it would have far fewer side effects than a gastric bypass.
Backing from PayPal founder
Professor Rayner and Professor Horowitz have been engaged with the Glyscend team for almost three years.
The team are working intensely to complete the preclinical animal studies so that human trials can begin by the end of the year, or in early 2021.
The phase one trials will be held at a purpose-built clinical facility attached to the research centre in Adelaide, which is adjacent to the Royal Adelaide Hospital.
Brandon Capital investment manager and Glyscend director Dr Bob Soh said phase 1A of the human trials would be done with a small group of 30 to 40 healthy humans and would involve giving the participants a single dose of the drug and ensuring its safety. Phase IB would progress to patients with diabetes and involve two to four weeks' worth of doses.
"It's probably a seven-year journey to market," Dr Soh said. "That's common within the development of diabetes [treatments].
"It's likely the tablets will need to be taken long term, but compared to a lot of products on the market, by virtue of not being absorbed, it's hopefully safer and more tolerable than what exists today.
"We're also seeing that it can resensitise the body to insulin as sugar. Other products don't resensitise the body to metabolic changes."
As well as Brandon Capital and Santé Ventures, Glyscend also received backing from Breakout Labs – a fund in the Thiel Foundation, owned by PayPal co-founder Peter Thiel.
Worldwide there are more than 422 million people living with type two diabetes, according to the World Health Organisation, and this figure has been tipped to hit 642 million people by 2040.
In 2016, an estimated 1.6 million deaths were directly caused by diabetes. High blood glucose is also the cause of a few million additional deaths each year.
"The statistics around type 2 diabetes are extremely concerning and we desperately need additional treatment options for this escalating problem," Dr Soh said.
"Current therapies, including pills and injectable treatments, often fail to maintain target glucose levels. This is why we are so excited about the potential of Glyscend's treatment."
Yolanda Redrup
The Australian Financial Review
12 June, 2020